Terri-Lynn Warren Photography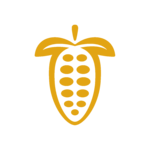 Rousseau Chocolatier Ltd.
Downtown Halifax
5151 South Street
Halifax, NS B3J 1A2
Supporting
About
Everything we make is skillfully crafted on site by Head Chocolatier Julien Rousseau and his team. Originally from the South of France, Rousseau has two decades experience handcrafting beautiful confections. He sources the finest sustainable chocolate and utilizes Nova Scotia's natural resources whenever possible. Our decadent products are made from real fruits, whole ingredients and contain no artificial preservatives.
 

Specialized in exquisite handmade chocolates and French macarons.

We look forward to serving you!


Business Hours:

Monday CLOSED
Tuesday 9:30 AM - 5 PM
Wednesday 9:30 AM - 5 PM
Thursday 9:30 AM - 5 PM
Friday 9:30 AM - 5 PM
Saturday 9:30 AM - 5 PM
Sunday 11 AM - 5 PM

Shop online 24h/7
Rousseau Chocolatier Ltd.
Downtown Halifax
Tuesday-Saturday 9:30AM-5PM
Sunday 11AM-5PM
Monday Closed
About
Everything we make is skillfully crafted on site by Head Chocolatier Julien Rousseau and his team. Originally from the South of France, Rousseau has two decades experience handcrafting beautiful confections. He sources the finest sustainable chocolate and utilizes Nova Scotia's natural resources whenever possible. Our decadent products are made from real fruits, whole ingredients and contain no artificial preservatives.
 

Specialized in exquisite handmade chocolates and French macarons.

We look forward to serving you!


Business Hours:

Monday CLOSED
Tuesday 9:30 AM - 5 PM
Wednesday 9:30 AM - 5 PM
Thursday 9:30 AM - 5 PM
Friday 9:30 AM - 5 PM
Saturday 9:30 AM - 5 PM
Sunday 11 AM - 5 PM

Shop online 24h/7